Reading books is interpreted differently by different people. For some, it can be a complete 'ordeal,' while for others; it can be a series of seemingly endless journeys. However, no matter what stage of our lives we are in, even if we have forgotten what is written in it, it will change and beautify our lives in the future. Just as drinking breast milk as a baby strengthens one's immunity later, reading books makes a difference. I will show that difference in this story.
In 1957, a little girl was born in a small, but adorable, village in southern Turkey, sixth out of ten siblings. It had been forbidden for her be educated. One day, she heard from the mosque that 'at least one girl from each house will go to school, and if she doesn't, one of the parents will be imprisoned.' She began primary school 'by chance,' as she put it, because her sister refused to attend.
'Ummiye, go get my book from the table, girl,' his teacher said one day. The little girl dashed out into the hallway. On her way back, she looked at the book's cover and saw the title 'Mother,' by Maxim Gorky. She was intrigued and decided to open it because the photograph resembled her mother. The stories in it described her village in the same way, but with different names. That day, she took the book and read it overnight; without realizing it, she began giving the names of those in the book to those in her village. During this time, she completed elementary school, which she had started by chance.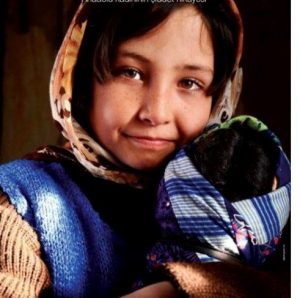 This girl grew up, married, and moved to another village as a bride. Women in her home village typically stayed at home and worked on household chores. Those in this village worked constantly, in the garden, in the field, and caring for their children, while the men were having a good time in the coffee shop. Everyone in this village came to tell her about their problems; she would listen but couldn't do anything. Ayşe complains about Fatma, Ahmet criticizes Mehmet, the neighbors argue about their chickens, and they don't understand each other. Women who had been subjected to violence by their husbands or mothers-in-law would come and tell her as if they were talking about someone else, but Mrs. Ummiye was well aware of the situation and would be silent.
One day, by chance, a theater came to this village. Mrs. Ummiye went and sat at the beginning and watched, thinking "what is the real name of those who play plays" throughout the theater. Finally, she couldn't stand it and asked. The young boy said, "My auntie, that's not my real name, it's my stage name." She realized "What they were doing was theater; they were actually completely different people!" She went home that day and thought over and over. She thought of the book where she read Maxim Gorky. She was going to do theater! She could tell what happened in the village by giving the people different names.
She started reading theater books that she found. Another time she went to the women who made bread and began by asking them questions such as, "Are you doing so much work; does anyone ever thank you? Has anyone ever told you thanks for the food because you cooked? Is anyone concerned about you when you work hard and become exhausted?" From one mouth, all the women said 'No.'
"Let's show them this; I'll do the theater; will you come with me?" she inquired. "We have a lot of work, and our husbands won't let us, and it's a shame," women said. "I will convince your husbands, as long as you say yes!" she had persisted. "And if they don't clap, if they don't show up, would it be difficult for us? They  never clap anyway."
Ümmiye Koçak established the Arslanköy Women's Theater Community, named after the village where she lived. She has written over 30 plays, directed them, and acted in them. She has directed television shows and films. She has worked on international projects as well as commercials. She won several awards, including the Adana International Theater Festival Award, the New York Eurasian Film Festival Award for the Best Female Artist in Cinema, and the Ankara International Theater Festival Award. First and foremost, she was a pioneer in getting village women's voices heard. (SDG5)
Of course, it wasn't just one book that brought her to this point; it was her reading of many books, as well as hard work and her reading of people and her environment.
Have you read any books that allow you to make a difference in your environment? I hope that beautiful books will find their way to you when you need them the most.
If you would like to know more about her:
https://twitter.com/ummiyekocak
http://www.ummiyekocak.net/
https://en.wikipedia.org/wiki/%C3%9Cmmiye_Ko%C3%A7ak
https://www.youtube.com/watch?v=ZbhbqF9EfX8
https://www.trtworld.com/video/digital-documentaries/the-extraordinary-life-of-ummiye-kocak/5b64287c0ab8e2110baeb7ac
Photos by:  http://www.ummiyekocak.net/?pnum=32&pt=%27Y%C3%9CN+BEBEK%27+-+sinema+filmimiz
Please follow me for additional stories of people that inspire.
Copyright 2022 D. Uzun and SHERPA Institute.  All rights reserved – please cite and link to this web page.