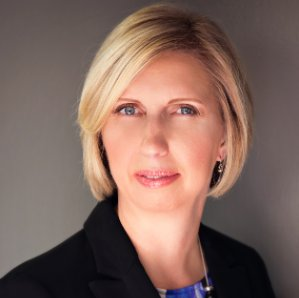 Beth Howell
United States (US) / Eastern Standard Time
Why Join Our UN SDG Project?
With significant experience in the corporate world, I understand the significant impact that businesses can make on their immediate surrounding communities as well as on a global scale. I am a Team Co-Leader and Co-Author for the SDG8 Corporate Guidebook because I believe we need more than governments and NGOs driving the UN 2030 Agenda – we need the private sector to engage in the SDGs.

I have also seen that far too many organizations confuse philanthropic efforts for real sustainable and regenerative development. By committing to sustainability and regeneration, and aligning those efforts to their strategy, companies make a better world for generations to come, while realizing benefits to their business. I am personally committed to empowering business leaders who set off on this path.

My passion is in the area of International M&A, with a focus on guiding the organizations to create a positive culture that merges the best of both organizations. Bottom line, I want to make a positive and lasting global impact.




Biography
Beth Howell is a human resources, management, and administration professional with experience working in a broad range of global corporations, including over a decade with General Dynamics, a major US and global military vehicle manufacturer. She has experience in multi-national organizations delivering strategic operations, human resources, project management, DEI outreach, and business solutions.  Beth has partnered with diverse stakeholders around the world, in various cultures, as an effective leader in human capital, compliance, M&A, and technology.

Howell has been highly successful in male-dominated industries and is active in supporting women in developing their careers. She specializes in building relationships down the hall or around the world. In the private sector, Beth is known for going where requested, when needed, and in whatever capacity required, often on short notice.  This reflects her adventurous spirit that also takes her skydiving, zip-lining, and marathon running.

Beth holds certifications as a Senior Professional in Human Resources (SPHR), Senior Certified Professional (SHRM-SCP), and Continual Improvement for Social Responsibility-Expert (SHERPA Institute - CISR Expert). She is a Team Co-Leader and Co-Author of the UN SDG8 Corporate Guidebook with SHERPA Institute. She is also a Co-Author for Complicated Alliances, a book about the military woman or military spouse experience, which achieved Amazon Best Seller in three categories.

Beth earned a Bachelor of Arts in Psychology from Huntingdon College in Montgomery, AL, USA, and a Master of Business Administration from the University of New Mexico in Albuquerque, NM, USA.

Howell has also held numerous leadership positions in military spouse, human resources, and equal opportunity organizations, serving in roles which require focus on areas including relationship building, regeneration, outreach, STEM, supporting women in business, and strategic philanthropy efforts. Beth supports the Air Force Officers' Spouses' Club of Washington, DC (AFOSCDC) as the Special Activities Co-Chair, where she leads a diverse group of multinational volunteers in special programming activities to engage membership. She speaks and volunteers with the Global Council for the Promotion of International Trade (GCPIT), the Becoming Everything You Are (BEYA) STEM Conference, and the Women of Color Conference (WOC).

Another adventure Beth has started is her series of articles - Multi-National M&A Successes and Failures Through an ESG-SDG Lens.  You are invited to join her on this expedition to gain insights and perhaps share your own story!

 

 

 

 

 
Roles
Goal 12. Ensure sustainable consumption and production patterns
Goal 8. Promote sustained, inclusive and sustainable economic growth, full and productive employment and decent work for all
Goal 8. Promote sustained, inclusive and sustainable economic growth, full and productive employment and decent work for all