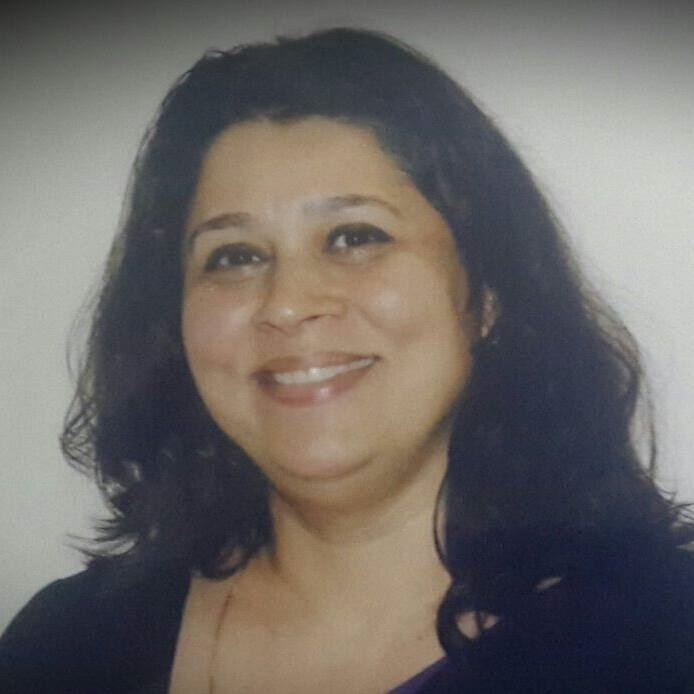 Sangeeta Robinson
India / Eastern European Time
Why Join Our UN SDG Project?
Working with some of the best minds in the world of Sustainable Value Creation has been a most exhilarating experience. I'm passionate about increasing inclusiveness for people who are often left on the sidelines – as customers, employees, and members of our communities. From the elderly to people with disabilities, I believe that everyone should be welcome to, and be able to access all places where we come together for work or leisure and recreation purposes.

As a Co-Author on the SDG8 Team, I'm tapping into this passion with an amazing global team. Even though there were times when it was a stretch to juggle work, meetings and writing schedules, it has been every bit worth it!

I've also had the opportunity to contribute series of articles on enabling people with disabilities that I hope you enjoy. Please share your thoughts in the comments – I look forward to hearing from you!


Biography
Sangeeta Robinson is a co-author on the SDG8 Corporate Guidebook and a CISR Expert Candidate with SHERPA Institute. She has a Master's degree in Mass Communications from Punjab University, India.

Robinson has led the Communications and Sustainability functions for some leading Indian companies.  She has worked in leadership positions with firms such as IBM India, Tata Teleservices, Cummins India, and Tata Power.

Her most recent achievement has been creating the blueprint for Inclusive Entertainment in India – a Project for PVR Cinemas (the largest Cinema chain in India). In a first-ever initiative in the Indian entertainment industry, aimed at customers with disabilities and the elderly, Sangeeta has leveraged Universal Design Principles to create inclusive infrastructure. This covered inclusive devices and technologies to make movie-going an inclusive experience for people with locomotor, hearing, visual, and cognitive disabilities. She has also worked towards influencing policy change to ensure that her efforts are complemented by the creation of inclusive cinema content.

Sangeeta has designed and executed various successful, innovative models of employability for people with disabilities, including for people with intellectual disabilities. She has published a report that assesses over 250 Indian websites as per the Web Communication Accessibility Guidelines 2.1.

Her work in the diversity and inclusion space is not limited to people with disabilities. Sangeeta has designed programs focused on enhancing gender diversity in functions like Sales and Technology, as well as across hierarchies; among other initiatives.

Sangeeta has been associated with the Confederation of Indian Industry (CII) as a Lead Assessor with the CII-ITC Centre of Excellence for Sustainable Development (CESD) for nearly a decade. She has led teams to assess companies against stringent Sustainability Excellence Standards. Her hands-on approach to Social Responsibility has resulted in high-impact projects adhering to the highest standards.

Her Communications portfolio consists of numerous innovative and engaging campaigns and initiatives designed to build brands, change perceptions, enhance corporate image and engage and motivate employees. Some of these campaigns include the:

Plan B campaign for the Genset business of Cummins Power Generation (CPG)
Hear, Speak, Do – a campaign to connect the Brand promise to customers with the employee engagement campaign at Tata Teleservices
Behavior Change Communication campaign aimed at encouraging auto-rickshaw commuters to opt for sustainable commuting options, based on observations made by studying complex behavioral challenges and creating a campaign based on behavioral science solutions.

In her personal capacity, Sangeeta works for the welfare of stray and destitute animals and is an ardent animal lover. She lives in the national capital Region of Delhi with her Graphics Designer husband, two daughters, and their pets. Sangeeta shares her expertise in a series of articles on Enabling People with Disabilities that you are invited to read.  hyperlink


Roles
Goal 8. Promote sustained, inclusive and sustainable economic growth, full and productive employment and decent work for all
Goal 12. Ensure sustainable consumption and production patterns
No Articles yet, please check back later.