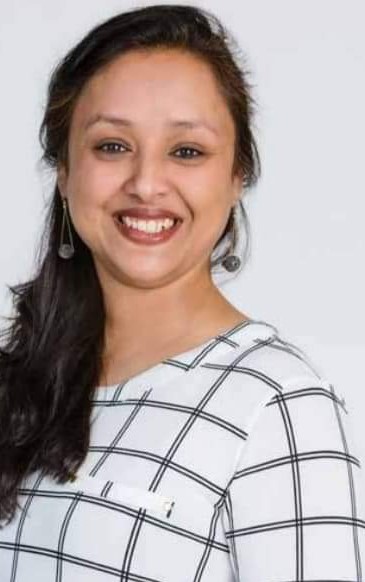 Rachna Nath
AZ, United States (US) / Pacific Standard Time
Why Join Our UN SDG Project?


What is our greatest hope for building a future on this planet that is healthy, happy and peaceful? A future where starvation, poverty and suffering are a memory?

The youth of today are our greatest hope for a future that we all want. As an educator, I see this every day in my students' vision of the future and desire to pursue careers that make a difference in our world. My students are learning that they can make a positive impact in private sector careers, not just through public service, philanthropy or activism. By joining this project, I can amplify my efforts to engage corporations in cultivating today's young minds to make a difference.

If tapping into the power of our youth interests you as well, I invite you to check out my series of articles, and engage young people in creating A WORLD WE ALL WANT!
Biography
Rachna Nath is a contributor to the SDG4 Corporate Guidebook. Nath is an internationally recognized innovator who is also a NASA Solar System promoting the work of NASA and JPL, entrepreneur, innovator and a National Geographic educator. She has won the Governor's Celebration of Innovation 2020 in the US state of Arizona, Global Innovation Award 2019 by Turnitin, Honorable Mention for the Presidential Innovation Award, Teacher of the Year award by Junior Science and Humanities Symposium, funded by the United States Armed Forces and two Excite Awards from Lemelson-MIT to mention a few.

She is an honorary member of "Imaginary College" at Arizona State University (ASU) in the company of philosophers like Margaret Atwood. Rachna is also a Honey Bee scientist and has two master's degrees, one in Entomology and the second in Honey Bee Developmental Biology.

Rachna teaches at both the high school and college level.  Nath works with young student entrepreneurs, as young as freshman year to make their dreams come true by guiding them through the product innovation process and commercializing their ideas with community partners using her program DRIPBL (Dream Research Innovate Project Based Learning)

Nath's passion in giving her students the maximum opportunity had led her to work with the Indian Consulate in US, SciTech Institute, Society for Science and the Public, School of Sustainability at ASU and many more organizations to further projects and research for her students.

Rachna is a SHERPA Institute team member on SDG4, working on her favorite topic - Quality Education for All.  Nath is putting this into practice in her work with young student entrepreneurs.  She is sharing her experiences from this journey in a series of articles that you are invited to read on "Creating A WORLD WE ALL WANT" by Engaging Youth in the SDGs - A series of case studies"




Roles
Goal 4. Ensure inclusive and equitable quality education and promote lifelong learning opportunities for all
No Articles yet, please check back later.