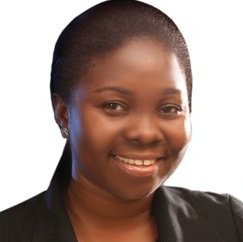 Mofope Israel-Adegboye
South Africa / Eastern European Time
Why Join Our UN SDG Project?
I believe that the only way we can create A WORLD WE ALL WANT is for industry and educators to reimagine how they can work together to develop skills. Our world is moving at a pace never seen before in human history. In my series of articles, I explore the need to develop skills in a world that is volatile, uncertain, complex, and uncertain (VUCA). There are skills that will be needed in the coming 24-36 months, for technologies that do not yet exist today. We are in the Decade of Action for the UN SDGs, while living in a VUCA World. This is not a time to sit back; this is a time to step up and make a difference. SDG4 – Quality Education for All – speaks directly to my passion for this shift in skills development.

I invite you to read my series of articles, in which I'll present a new way of thinking about technical and vocational education and training (TVET), in a VUCA World!
Biography
Mofope Israel-Adegboye is a Ph.D. candidate in Organizational Behavior, with a Master's degree in International Business from the University of London, Birkbeck College, UK. She is a certified change consultant with over 18 years of experience in multi-national and start-up consulting environments.

She started her professional career in the financial sector and moved on to professional services where she worked with PricewaterhouseCoopers for several years before moving on to industry. She has a proven track record in leading multi-industry transformation programs in both the public and private sector.

In the last five years, Mofope has been actively engaged in the design and execution of education to employment programs in Nigeria and South Africa. She presently leads the Southern Africa regional education and employability programs for the IFC-World Bank and has led several projects in the Technical Vocational Education and Training (TVET) sector.  Mofope is contributing a series of articles to the SHERPA Institute website, on the topic of TVET with the private sector optimizing human capital to meet their needs.

Mofope has in the past provided specialist advisory support to the Nigeria-British Chamber of Commerce Learning & Education and the Nigerian Economic Summit Group Human Capital development working committees. She also has multiple publications on cross-cultural management in more than half a dozen international peer-reviewed journals. Israel-Adegboye taught 3rd-year undergraduates organizational behavior as a research assistant at the University of Lagos.

Her academic background also includes a bachelor's in economics and accounting from the University of Loughborough.  Mofope loves time with family, enjoys music, traveling and when she isn't working on her novel, she loves horsing around with her three children. She is also a Sunday school teacher and loves bringing Bible stories to life for the little ones.

Mofope invites you to read her series of articles "Repositioning TVETs in a VUCA world"
Roles
Goal 4. Ensure inclusive and equitable quality education and promote lifelong learning opportunities for all
No Articles yet, please check back later.