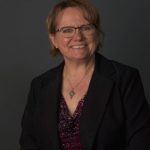 Elissa Torres
Arizona, United States (US) / Mountain Standard Time
Why Join Our UN SDG Project?
I enjoy being part of a multidisciplinary, multicultural, and global team, creating a message that matters; corporations need to understand their part in solving the world's problems. This team has taken on the monumental task of providing enlightenment, direction, and incentive for corporations to engage in the UN 2030 Agenda. Through the re-articulation of the UN Sustainable Development Goals into tangible, actionable and measurable outcomes to create A WORLD WE ALL WANT.
Biography
Elissa Torres earned her Ph.D. in Organization and Management, is a Certified Master Black Belt, Business Architect, and Systems Architect. With SHERPA Institute, she earned her CISR Practitioner Certification and is a Co-Author on the SDG3 Corporate Guidebook. She has over three decades in process improvement, optimization, and automation.

Dr. Torres has worked in financial services and healthcare services both overseeing quality and process improvement initiatives. By leading others to optimize the organization through training and certification, she has expanded organizational capabilities, increased employee engagement, elevated culture, and enabled companies to make a difference in our world.

Over the past decade, Torres has consulted in industries including healthcare, manufacturing, education and nonprofit organizations on strategy, operations, organizational development, and optimization. Her work with the nonprofit sector has focused on improving outcomes for small business development and social determinants of health (SDoH). Elissa is writing a series of articles on SDoH for the SHERPA Institute website.

Torres is a professor in supply chain, quantitative methods, research, and business technology with Grand Canyon University and a business consultant specializing in optimization and technology implementation. She is married with two grown children and two dogs. Living in Arizona, she has a passion for spending time outside in nature on the many hiking trails.
Roles
Goal 3. Ensure healthy lives and promote well-being for all at all ages