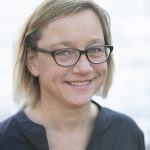 Why Join Our UN SDG Project?
Quality education is a human right and the world community is responsible to ensure that even our most vulnerable populations are served.  SDG4 is the key to unlock all of the other SDGs for the benefit of humanity.  As an education leader, my ultimate goal is to make the biggest positive impact possible to ensure quality education for all.  The Sherpa Institute provides an intelligent, creative, and strong community to engine possibilities to achieve these auspicious goals; I joined because I want to be a part of this community.
Biography
Carla Gipson is a contributor to the SDG4 Corporate Guidebook on Quality Education with SHERPA Institute. She has a BS in English and Biology, an MA in Communications, and is doing doctoral work in the field of Education Leadership. Carla is certified in K-12 Administration and in Secondary Education and Teaching, and is a certified Professional Teacher.

With about 30 years of experience in education, her experience includes roles around the world. Gipson has served as Director of Learning and Assessment in Hong Kong, curriculum and assessment coordinator in UAE, science and English teacher trainer in Qatar, and as a secondary teacher of English and science in Michigan.

She has served as accreditation facilitator and school preparer with multiple organizations including the Accrediting Commission for Schools, Western Association of Schools and Colleges; with AdvancED which has become Cognia; the New England Association of Schools and Colleges' Commission on Independent Schools; and the Dubai School Inspection Bureau of the country's Knowledge and Human Development Authority. She is very experienced in school evaluations and inspections. As a member of the AdvancED Michigan State Council, Carla has led evaluations, served as a team member, and edited and approved school reviews.

Gipson has her own international education consultancy, Beyond Brick & Mortar LLC. She also serves as treasurer for the Benzie chapter of DKG International Society for Key Women Educators. She enjoys Northern Michigan, her family, and her chickens.
Roles
Goal 4. Ensure inclusive and equitable quality education and promote lifelong learning opportunities for all
No Articles yet, please check back later.