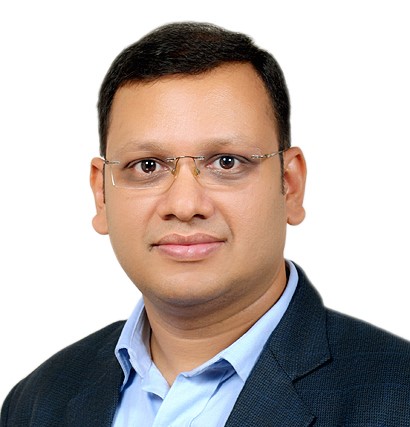 Archak Pattanaik
GURGAON, Haryana, India / India Standard Time
Why Join Our UN SDG Project?
My passion for sustainability led me to join this project so that I can share my industry experience in this field with others and mainly with the corporate world, which will be immensely benefited from these corporate guidebooks. At the same time, the project enhances my understanding of various complex issues around the implementation of the SDGs. It's great to collaborate with a diversified, yet like-minded team across the world. So far it has been a wonderful learning experience.
Biography
Archak Pattanaik is a Co-Author on SDG12 Sustainable Consumption and Production.  On SDG12, he brings in subject matter expertise on resource efficiency, chemical management, and renewable energy.

Archak is a sustainability professional and a thought leader with over 23 years of working experience in various areas of sustainability. He has managed and delivered projects and capacity building workshops related to cleaner production, resource efficiency, climate change mitigation, environmental management system, sustainability strategy, stakeholder engagement, materiality assessment, sustainability framework development and reporting, carbon footprinting, eco-labelling, wastewater treatment, and solid/hazardous waste management.

Pattanaik was instrumental in implementing brand-driven resource efficiency programs at over 70 textile and footwear supply chain facilities in India, Vietnam, and Ethiopia.  Besides leading a pool of resource efficiency experts, he contributed to the team as a subject matter expert on water and wastewater treatment.

Archak has extensively worked on validation and verification of more than 200 climate change mitigation projects under UN Framework Convention on Climate Change (UNFCCC) and voluntary carbon market mechanisms in over 15 countries, which includes 120 projects in renewable energy and energy efficiency.

Pattanaik is currently working in the capacity of Senior Manager at PUMA and oversees Environmental Sustainability for the Supply Chain in South Asia and Southeast Asia. He also supports group-level activities related to climate action such as Science Based Target (SBT), Carbon Disclosure Project (CDP), greenhouse gas emission reduction roadmap, and capacity building of the suppliers.

Archak holds a master's degree in Environmental Chemistry from the National Institute of Technology (NIT), Rourkela, India, and a Master of Technology in Energy and Environmental Management from the Indian Institute of Technology (IIT) Delhi, India. He is authorized by Sustainable Apparel Coalition (SAC) as a verifier for Higg Index Facility Environmental Module, which is an environmental performance evaluation tool designed for the apparel and footwear value chain.

Being a spiritual seeker, Archak has been practicing yoga and mediation for the past 25 years. In leisure, he loves cooking, gardening, listening to soft music, reading, and watching sports, mainly cricket.
Roles
Goal 12. Ensure sustainable consumption and production patterns
No Articles yet, please check back later.