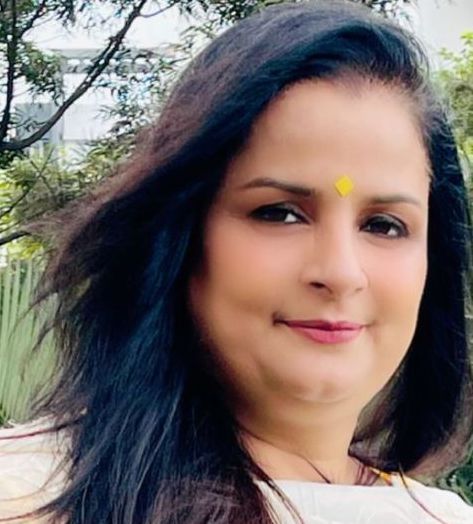 Anuradha Jain
Pune, Maharashtra, India / India Standard Time
Why Join Our UN SDG Project?
Understanding the problem statements, getting to the root cause of it, and contributing towards its resolution have been of key interest to me. SHERPA's project has given me that platform to research on various societal issues addressing various SDGs under the guidance and direction of Andrea and Carla who have been instrumental in grooming and mentoring me in many ways to be a contributor in SDG4 – early education and SDG5 – gender equality. As a researcher with SHERPA, I have been able to get a global perspective towards the UNs SDG2030 agenda and have got a fantastic opportunity to experience and connect with people from different cultural backgrounds, learn about multi-faceted complexities of life from people all over the world. This project, SHERPA, Andrea and Carla have come into my life like a karmic connection – I was destined and blessed to have this project and such mentors who share the same empathy and vision as I do to make this planet a better place to live - from Me2We.
Biography
Philanthropist || UN Research on SDG 4 and 5 || ISO Certified 21001 POSH and POCSO Practitioner||President - WICCI-MAHA-IT Council ||CSPO, CSM, PMP, SaFe4.5 ||Technology thought leader||Open-Source Solution Architect||Entrepreneur Catalyst||

An empathetic and Innovative – philanthropist with a mindset to utilize 26 years of industry and corporate experience to address some of the persistent issues of society. She is working with SHERPA as a research contributor for early and quality education for children (SDG4),  Gender Equality (SDG5) besides on the groundwork of holistic development of villages and the people of villages. Innovative ideas to attain maximum output for holistic development of the villages and its people is her most recent endeavor by adopting 22 villages in interiors of Maharashtra, India while currently living in Pune, Maharashtra, India.

ISO certified Practitioner for sexual harassment at workplace for men, women (POSH) and certified child abuse and harassment practitioner (POCSO), she conducts awareness sessions among women to empower them and schools teachers and children to educate them on the various aspects of harassment and processes for seeking help, support, and aid. She also conducts workshops for youths on awareness and best practices for the prevention of sexual harassment around them and enables them to provide support for others because she believes in empowering the youth of today to change our tomorrow.

An Entrepreneurial DNA with an eagle's eye for niche market unveiling trendy technological solutions for a wide spectrum of small and medium enterprises to augment their business excellence. She has been a  solution architect for over 2 decades designing, planning, mentoring, coaching cross-functional teams across co-located offices ensuring Trendy quality deliverables implementing Agile best practices for product/service-focused organizations.

As a business transformational catalyst, re-engineering business processes to be Yes ready for Faster Time to Market (FTM), global visibility, Agile culture, trendy yet secure and stable technological tools to spearhead towards excellence keeping a close eye to keep customers profitable, building on a foundation of a solid strategy.

Client and employee satisfaction being the Key Responsibility Area (KRA) during process re-engineering, product development, and post-sales support achieved by upskilling the employees and ensuring all stakeholder involvement during strategic significant decisions as a SCRUM specialist, facilitating all stakeholders to cohesively work towards a common goal of supremacy at work.

A significant experience delivering software products that are scalable, extendable, and affordable for people who contribute substantially to the country's GDP but are unable to scale and sustain business due to ever-evolving technological developments. Her expertise includes Go To Market (GTM) strategy execution, utilizing Application Service Provider (ASP)  & SAAS models, and cloud platforms to reach the target segments. Magnificently converted services to saleable products deployed rebranding strategies & penetrated into new markets globally. Successfully executed new product launches, marketing & branding strategies; took complete advantage of data analytics techniques and technology.
Roles
Goal 4. Ensure inclusive and equitable quality education and promote lifelong learning opportunities for all
Goal 5. Achieve gender equality and empower all women and girls
No Articles yet, please check back later.