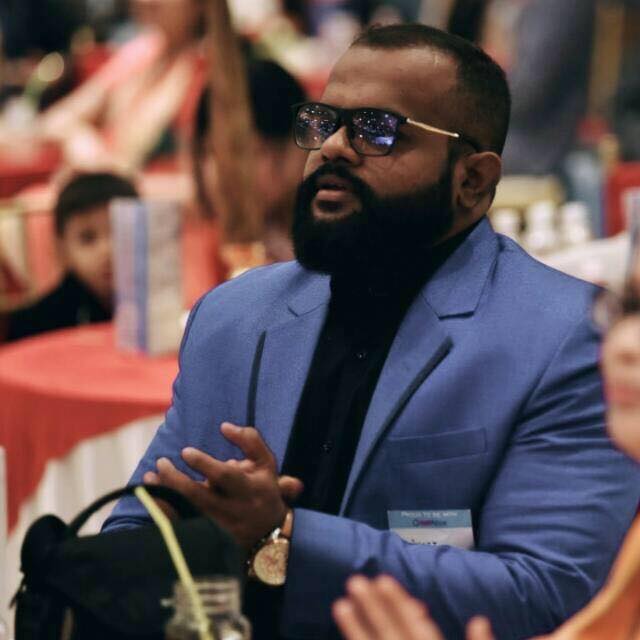 Aiyaz Uddin
Hyderabad, Telangana, India / India Standard Time
Biography
Aiyaz Uddin is a contributor to the SDG4 Education Corporate Guidebook, as well as providing support to SDGs 5 Gender Equality and 16 Peace, Justice, and Strong Institutions. A goal-centric young entrepreneur from Hyderabad, Telangana, he holds a Master's degree in Business Administration from Osmania University. His experience spans over a decade within HR Management, Recruitment, and IT Consulting.  Aiyaz has worked in industries such as IT; product engineering; healthcare; industrial; banking, financial services, and insurance; retail and eCommerce; manufacturing; pharmaceuticals, and life sciences. He founded TheStaffingCircle in 2016, a company that delivers Training, Consulting, and IT services globally.

Uddin's consultancy provides services covering human resources, staffing, online advertising, social media, corporate communications, branding, digital marketing and startup advice.  He helps mid-size firms and entrepreneurs to get started with their social media awareness and branding in the digital age.

He has effectively addressed the need for talent solutions with many companies in Hyderabad and other metros in India.  Aiyaz also mentors students of many universities on social media, marketing, branding, business management, entrepreneurship, and human resource management as a speaker and an IT educator.

Apart from his professional and entrepreneurial career, Uddin is a Sufi, student of spirituality and an advocate of peace, humanity, and co-existence. He is an executive board member of the All-India Council of Human Rights, Liberties, and Social Justice. He is also a Certified Global Peace Educator from GPI, London.

Aiyaz is an Education, Women Empowerment, Equality and Peace activist who strives to create awareness on the purpose of education, equality of pay, position and rights of women in the corporate world, and professional development for both men and women in India. He firmly believes education is a guiding light through which one can grow, govern and guide our world towards a brighter future of humanity together.

Aiyaz is an independent researcher on the subject of radicalization, extremism, and terrorism in the 21st century through religion and politics. He believes humanity is one community. Aiyaz strives for peace and to educate on peace, to create peaceful communities and societies that promote brotherhood, peace, and co-existence without discrimination based on caste, color, race, creed, or ethnicity.
Roles
Goal 4. Ensure inclusive and equitable quality education and promote lifelong learning opportunities for all
Goal 5. Achieve gender equality and empower all women and girls
Goal 16. Promote peaceful and inclusive societies for sustainable development, provide access to justice for all and build effective, accountable and inclusive institutions at all levels
Goal 4. Ensure inclusive and equitable quality education and promote lifelong learning opportunities for all
No Articles yet, please check back later.